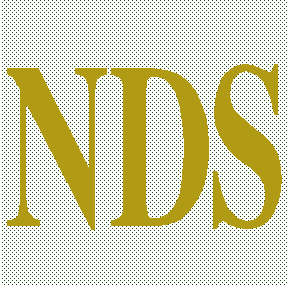 TM
National Distributor Systems
CONTROLTM

Computer Solutions Worldwide
CONTROLTM
has all the unique features you need: pound and each billing, routing, catchweight control; individual split case descriptions and pricing with automatic inventory updating; bid control; special pricing for promos-deal-quantity breaks; flyer pricing; cost per serving analysis: multiple suggested retail prices; vendor UPC product numbers; order, batch, or palletized picking; pick labels; multiple costs; cash & carry; spot market pricing; remote order entry; bar coding; custom price books and invoices for important customers; cutting room report for custom cut products; loan equipment control, ie:coffee/juice machines, towel dispensers; rebate control; multiple dynamic street prices; multiple variable commission rates; lot control; route sales ... and more!

CONTROLTM
covers every operational aspect of your business: Palletized Picking; Accounting Interface; Buying Group Interface; Dynamic Routing; Bar Coding; Sheltered Income; Food Show; Automatic Purchasing; Laptop System; Coupon Points; Monitor Penetration vs. Budget; Inventory Allocations; Remote Order Entry; Personal Computer Interfaces and much more.

CONTROLTM
is flexible! It allows for: 6 ways to perform order entry; 4 ways to pick; 3 ways to invoice customers; unlimited pricing and commission methods; over 200 variable reports from which to pick and choose, as well as 70 different modules to meet every need.

You deal with ONE professional vendor who speaks yourlanguage. NDS supplies everything: the appropriate hardware, software, on-site operator training, 24 hour a day system and operator support, custom modifications when needed and productive annual users meetings where you can network with your peers to exchange valuable ideas and information.

Because of its maturity and extensive use proven user base, CONTROLTM comes with written assurance that it will work precisely as specified!

No matter where you are, NDS can support you promptly, professionally and around-the-clock. Our large customer base is already located in 47 states, plus Canada and Bermuda.

A use proven, easy-to-learn turnkey package. We provide a technical staff so that you don't have to.
CONTACT
|
HOME
|
USERS
|
USER FORUM
|
E-MAIL
---
Copyright © 2006 National Distributor Systems, Inc. All Rights Reserved.